ARE YOU READY TO PROPEL
YOUR BUSINESS FORWARD?
Get the guidance of a personal
CFO at a fraction of the price.
Get Started Today
Every great business
encounters bumps along the
way.
When your company hits a roadblock, Mr. Biz Solutions has the answers so you can quickly get back on the path to achieve profit and growth.
Turning Problems into Profits!
Hello. My name is Ken Wentworth, also known as Mr. Biz.
For more than 20 years, I have advised businesses – from Fortune 15 companies to startups – on how to establish a solid financial path.
I am excited to share the strategies that have yielded consistent results for my clients. With weekly live discussions and B2B Radio shows with me as well as access to our substantial library of recorded programs, video lessons, and articles, you will have everything you need to get where you want to go.
I look forward to helping you and your company on the journey to success!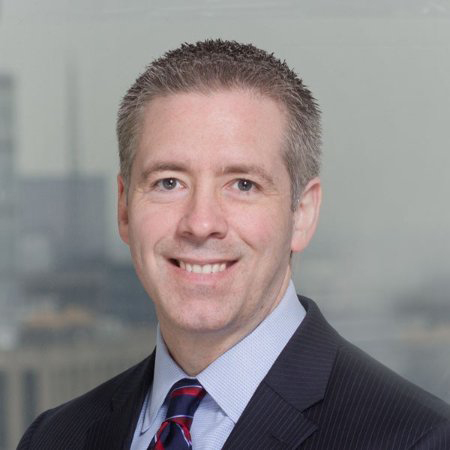 What our clients are saying?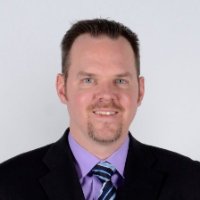 "My business was going through a time of expansion. I needed help analyzing some sales and growth numbers to know if hiring some help was a good move. Mr. Biz was able to help me see that with the growth I was experiencing, hiring was the right move. He helped me see that I needed someone to handle the work so I could focus more on sales and marketing. It was a great decision and I am glad I had Ken's input."
–David Smith,
Owner of Element Manufacturing Design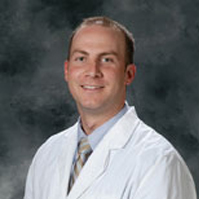 "Mr. Biz, from the day of our introduction, has participated willingly in identifying our business model's financial weaknesses and visionary goals. It's difficult as a Partner of a medical practice to analyze and dissect strategies, while taking on day-to-day operations and revenue producing actions. Ken has filled that gap and provided us with a clear examination of current profitable oversights, revenue efficiency potential, and areas of risk which could have otherwise jeopardized the longevity of our business and the value provided to our employees and, especially, to our patients."
–Dr. Timothy Holmes, DPM
Partner at Step Lively Foot & Ankle Centers

Mr. Biz Solutions is a Better Business Bureau Accredited Organization
Every week Mr. Biz & other experts host consultative Livestreams and an episode of B2B Radio, featuring current business topics and expert guests.
The Top 100 Small Business Tips from 10 Experts in only 1 hour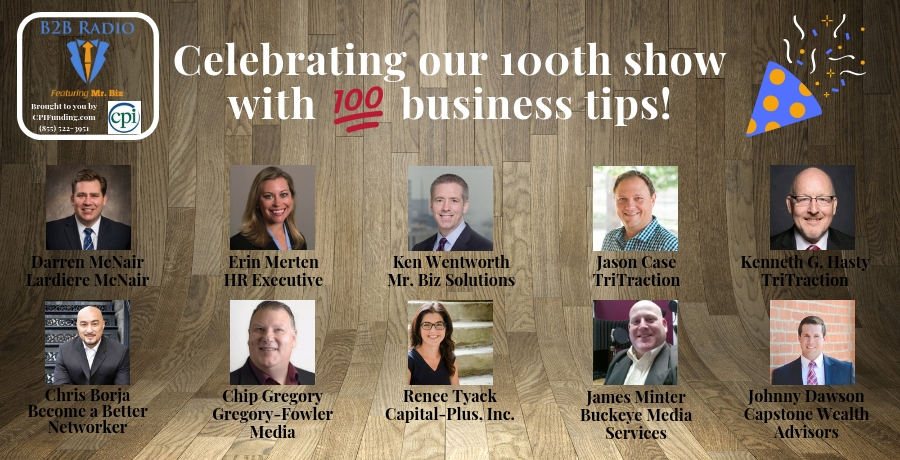 Training & consultation focus on the all-important issues of…
Small Business Operations
Mr. Biz Solutions' newest packages can help you get the knowledge you seek without the hefty price tag you'll find with other business strategists. Once you've joined Mr. Biz Nation, you'll receive direct access to Mr. Biz and other experts through weekly interactive livestream sessions, in which you can ask any question you desire, and new weekly radio shows, on which you can possibly be a guest. In addition, you can explore a wealth of archived videos, radio episodes, articles and packages that will arm you with the expertise to lead your business successfully for years to come.
For less than the cost of…
* a daily cup of coffee
* a few (adult) beverages each week
* a dinner at your favorite restaurant
…you can get the knowledge of experienced business consultants who will help your business make more money!
$1,285 Value
ONE monthly consultative livestream with mr. biz – full q&a
WEEKLY B2B RADIO SHOWS, FEATURING MR. BIZ & TRUSTED EXPERTS
Full Archive Access to:
– All B2B Radio shows
– Insightful articles
$2,395 Value
Two monthly consultative livestreams with mr. biz - full q&a
one monthly consultative livestream with a digital marketing & website expert - full q&a
one monthly consultative livestream with a sales & growth expert - full q&a
WEEKLY B2B RADIO SHOWS, FEATURING MR. BIZ & TRUSTED EXPERTS
New Guidance videos from mr. biz & trusted experts
Full Archive Access to:
– All B2B Radio shows
– Guidance Videos
– Insightful articles
ELIGIBLE TO ADVERTISE TO ALL BUSINESS OWNERS ON MR. BIZ SOLUTIONS:
– Website
– B2B Radio